31 octobre 2010
Life oh life !
Les instants quotidiens méritent d'être gravés dans nos mémoire. Le kit "Life oh life" est parfait pour scrapper vos petits moments de bonheur éphémères. J'ai réalisé ce kit avec ma copine Magali de Mag Designs. C'est avec/ grâce à elle que j'ai commencé le scrap en 2007, et même si nous avons un style très différent, nous sommes très heureuses d'avoir trouvé le temps de faire enfin un kit ensemble. Ce kit contient tous les éléments pour scrapper les photos de votre projet 365. Vous le trouverez chez digital-crea.
Everyday moments are important enough to be documented. This kit "Life oh life " is perfect to scrap you little everyday moments of happyness. I made this kit with my friend Magali from Mag Designs. We know each other since 2007, when I began scrapping with her. We are very happy to make this kit together even if our styles are different. This kit contains all you need to scrap your 365 project photos. You can find it @ digital-crea.
Voici la page que j'ai réalisé avec le kit / Here is the page I made with the kit :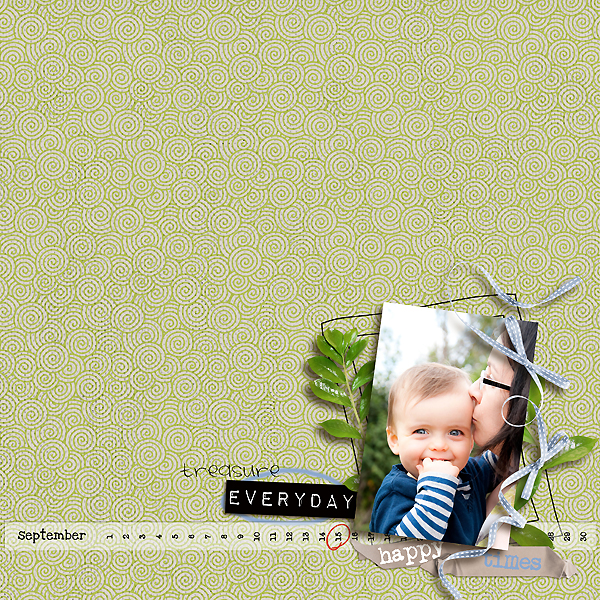 Voici les superbes pages de ma super CT / And here are the pages of my wonderful CT.
Et voici la quickpage que je vous offre, j'espère qu'elle vous plaira. N'oubliez pas de me laisser un petit commentaire si vous la prenez.
And here is a quickpage I offer you, I hope you will like it. Don't forget to leave a little comment if you take it.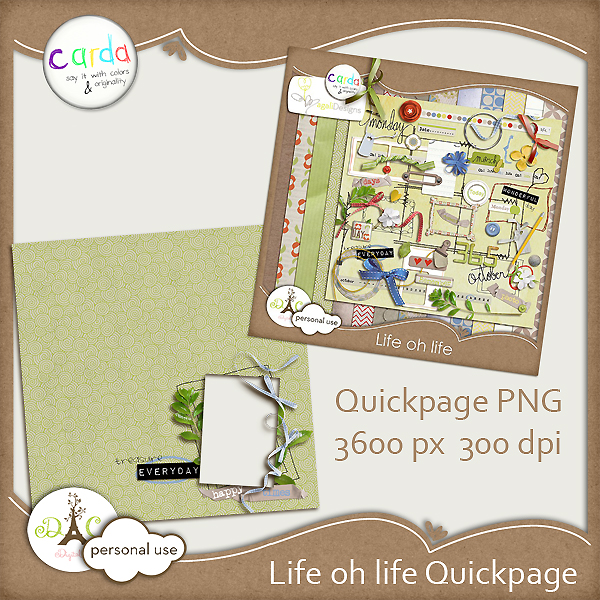 Commentaires
Poster un commentaire